Clinical Data
Self Assessments
Data-backed results from the lab
90%
of test subjects measured a 42% hydration increase at 4 weeks
100%
of test subjects experienced a 40% decrease in skin flakiness at 4 weeks
77%
of test subjects experienced a 13% decrease in TEWL at 4 weeks
Study Design: 30 Women, aged 37-64, applied Bia Skin Superfood to their face twice a day as Moisturizer in their regular skin routine for 28 days. All subjects completed a one-week washout period with a neutral cleanser and were asked to only use this cleanser during the study. They were also asked to refrain from using any anti-aging products during the study. All results reported were statistically significant.
In self-assessments during our clinical trials
100%
Agree skin is hydrated and nourished
100%
Agree skin tone is more even and revived
100%
Agree skin is healthier and renewed
The Key Ingredients
Codex Beauty Labs formulate with ingredients backed by efficacy data. Whether extracted from wild harvested biomass or made using biotech processes we strive to maximize sustainability at every step.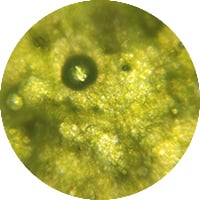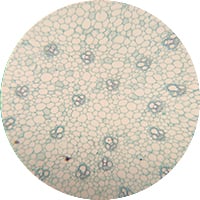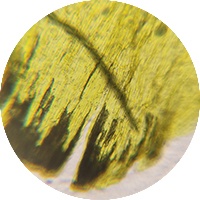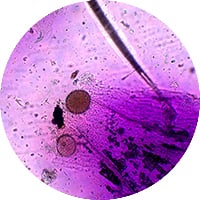 How does the carbon foot print of packaging compare?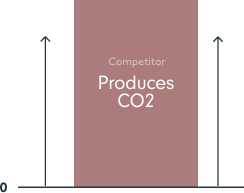 Regular Polyethylene
Made from Fossil Fuels


Green Polyethylene
Made from Sugarcane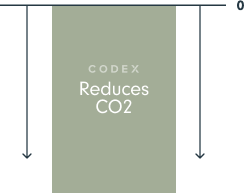 Sustainability Down To A Science
At Codex Beauty Labs, we are committed to environmental and social stewardship. From setting goals to have zero carbon footprint by 2025, to supporting the Nagoya protocol and exercising Fair Trade, we are integrating sustainability principles into all core areas of our business.
Reduced Carbon Footprint
We source ingredients that are biotech-manufactured where possible, as these reduce carbon footprint. We utilize sugarcane-based polyethylene (green PE) tubes for our cream/gel products, and we are developing green PE/PCR bottles for our liquid products.  We will implement recycling programs to minimize ocean plastic. 
Supporting Biodiversity
We work with local ethnobotanists and indigenous peoples. We consider everything from the bio-availability of a plant species, the ecological impact of organic/biodynamic farming to the local biome, and the indigenous community. Our suppliers integrate the full production chain: from the biomass harvest in the native ecosystem/farm through extraction, concentration or fermentation of the bio-active.
Fair Trade Sourcing
We support fair trade when we work with local growers and indigenous harvesters. We pay fair market prices to local communities. We are fully support the Nagoya protocol and invest in building infrastructure for better working conditions, access to healthcare, and education.